Our History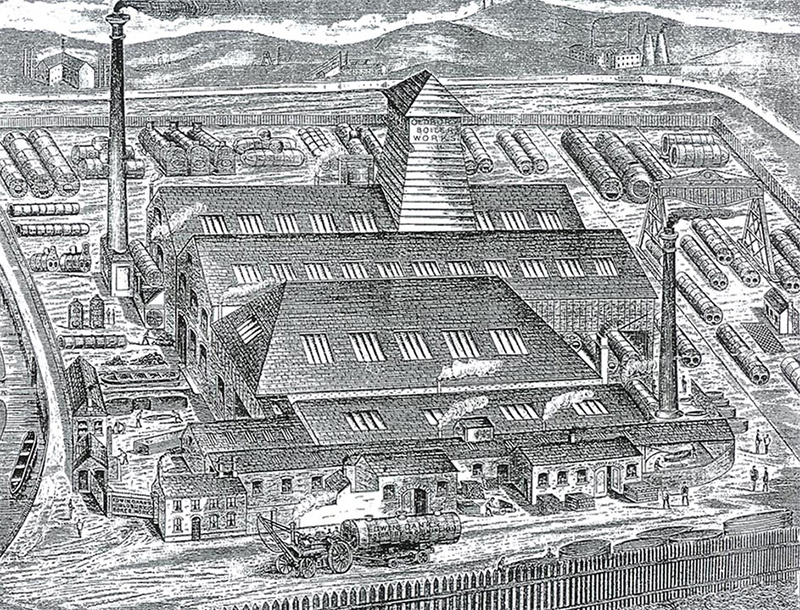 Fig 1 - Etching of Oldbury Boiler Works (Circa 1890).
Fluid Energy Solutions International Limited was derived from the pedigree of the Wellman Group Companies. Wellman, historically, was world renowned in capital plant, thermal and process engineering, construction industries. These included furnaces for steel, aluminium, aerospace & automotive industries; industrial boiler houses for steam and hot water provision; and crystallisation and evaporation plant for process industries.
Wellman Technologies International, from which FESI was spun-off, was also a supplier to the nuclear submarine industry where new and totally innovative products were created in atmosphere control systems for the French Barracuda and British Astute programs.
Our development team includes personnel with long track records of management at director level and a high level of technical expertise, all hand picked from the best of what was the Wellman Group of companies.
Our Technology & Vision
Here at FESI, we are aiming to change how clean energy is produced throughout the world and across virtually any sector, using cheap and easy to source components. This aim has driven us to research and develop our Fluid Engine technology which we believe will enable our ambition to become reality.
The Fluid Engine is an engineered response to a significant engineering problem. The Organic Rankine cycle process has been utilised for over 50 years, and has found its utilisation in the binary power plant application. Recently engineers have tried to reduce the scale of this process to the sub megawatt scale and reduce the required temperature for the working fluids vaporisation in order to make it useful on a larger number of applications. None has been successful until the Fluid Engine.
The number of sectors in which we envision our Fluid Engine technology can be used is vast, and have already identified several applications for the Fluid Engine within the Solar, Geothermal, Power and Gas Network sectors.
We are currently refining individual systems for each of the applications we have identified, and are now trying to identify suitable licensees and investors within the United Kingdom in order to allow us to further develop other applications and next generation models of the Fluid Engine technology.